SMACO-COMMUNIQUE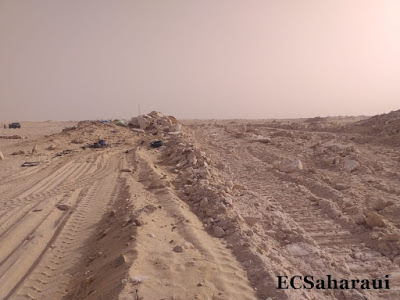 Chahid Ell-Hafid Boudjemaa
November 21st 2020
Communique
Based on reliable reports received by the Sahrawi Mine Action Coordination Office-SMACO from the Guergarat area in the southwest of Western Sahara, Moroccan occupation army has planted thousands of Anti-personal and anti-tank landmines around a 3 km long newly built berm.
SMACO strongly believes that this Moroccan step is not only a flagrant violation of military agreements 01 and 02, but an unjustified waste of the effort of many years of tireless mine action activities.
There is no doubt that the resulted contamination from the excessive use of mines and explosive ordnances will cause many civilian casualties and deepen the tragedy of the Sahrawi civilians who have been forced into displacement.
While tremendous humanitarian demining efforts have been exerted over 14 years achieving the release of 149.6 million square meters of contaminated areas in the liberated territories of the SADR, thanks to the collaborative work of the SADR government, UN and other internationals actors; the violation of the ceasefire by Morocco on August 13th in Guergarat will push back those efforts to the starting point and undermine the goal of a mine-free world by 2025.
SMACO strongly condemns the use of mines which is unjustified under any pretext or purpose. Therefore, we appeals to the international community and relevant international organizations to put pressure on the Moroccan state to stop using landmines and to realize that planting these internationally prohibited weapons will inevitably harm any efforts to bring peace, and will incite war and exhaust the efforts of donors.
The Kingdom of Morocco is still one of the few countries that have not signed the landmine and cluster munition ban treaties in complete contradiction to the various divine laws, the requirements of international law, international humanitarian law, and the agreements concluded between the two parties.