WESTERN SAHARA: Fight against landmines, towards more active advocacy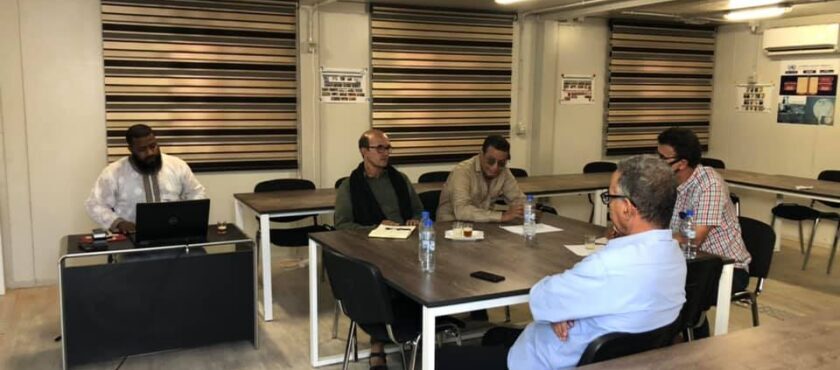 With the purpose of involving all local actors in the advocacy framework, the Sahrawi Mine Action Coordination Office – (SMACO) held several meetings last September with senior officials from the SADR government, including Mr. Oubi Buchraya, member of the National Secretariat of the POLISARIO Front and ambassador in charge of Europe and the European Union, and Mr. Salem Lebsir, member of the National Secretariat, Minister of Reconstruction and liberated Territories, together with Mr. Adda Hmaim, Minister of Water and Environment, as well as the Secretary General of the Ministry of Development, Dr. Baba Afdeid. The officials were briefed on the comprehensive Mine Action activities and the mandate and tasks of SMACO.
The meetings took place at the headquarters of SMACO in Rabuni, Sahrawi refugee camps. SMACO highlighted the fact that a political and diplomatic accompaniment parallel and complementary to the efforts made locally is important to achieving the sustainable development goals with the alliance between the government, civil society, and citizens alike.
On the ground, SMACO Director, Mr Sidi Mohamed Moulay zein, and the head of operations, Mr Gaici Nah, paid a visit to the facilities of the international partner, SAFE LANE GLOBAL, in Tifariti, where they examined the preparation and training for the new project of the aforementioned company.
On September 1st, SMACO officially launched its official website, in three languages, which includes several portals on various pillars of work and Mine Action activities that take place in the liberated territories of SADR. The website also provides documents, information, and reports for the public in general and for experts and interested actors in particular.